See Our Work
Here are a few ways that the Regional Air Quality Council's Simple Steps. Better Air. program is influencing change.
Mike wanted to go faster. We wanted to help him improve air quality.
Here's what happened next.
Want to see where Mike and Jonna took their Pedego Electric Bikes? Check it out on our Instagram page!
Colorado Nonprofit Aims To "Suffer Better" (for air quality)
Running Up For Air (RUFA) is a 24-hour event for trail runners and endurance athletes that brings our region's air quality issues into focus. Simple Steps. Better Air. has partnered with the event's organizer, Suffer Better, for the past several years to leverage the event to create change. Suffer Better is a nonprofit that brings endurance athletes together to improve air quality and public land use.
The February 24 – 25th 2023 RUFA event will include a special #JustSkip2 Challenge that will ask a group of race participants to reduce their vehicle trips, and share their experience with us. You will be able to follow the challenge on our social media channels. To learn about RUFA or to register for one of the races, head here.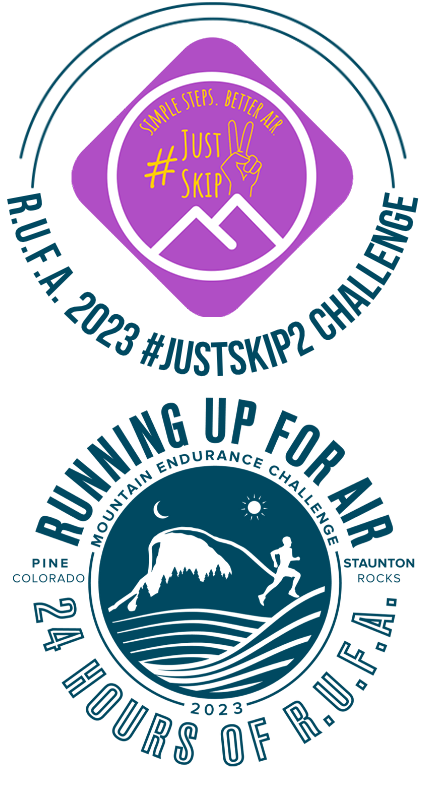 TV Meteorologist Advisory Group
When it comes to the science of weather and weather-related issues like summer ozone, no one tells the story more often than our state's television meteorologists. Since 2018, the Simple Steps. Better Air. program has been working with meteorologists from all major broadcast news affiliates in Denver and the Colorado Department of Public Health and Environment to talk about the problems and solutions to air pollution. The group is essential in providing helpful public information about air quality alerts, taking actions to reduce pollution and recommending ways to improve how we talk about ozone.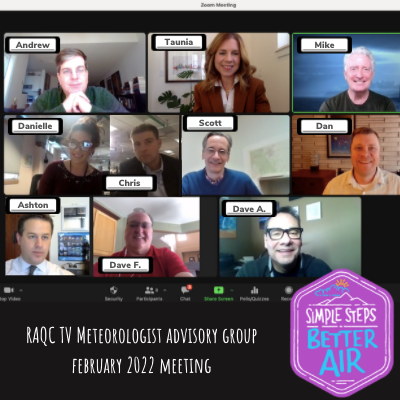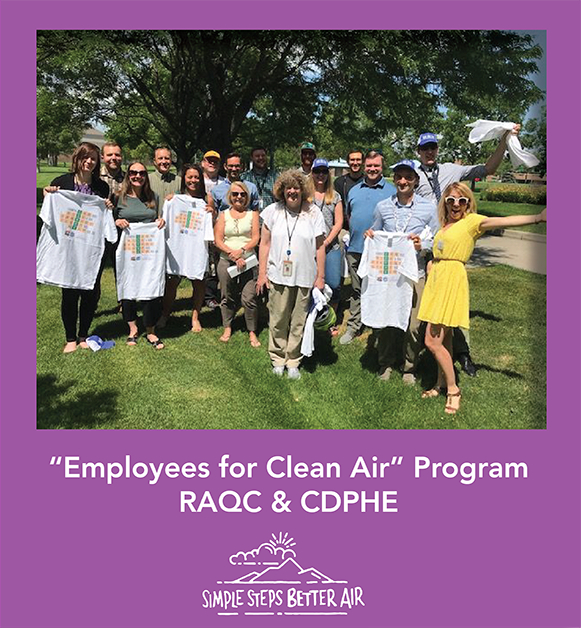 Simple Steps. Better Air. and the Colorado Department of Public Health and Environment (CDPHE) partnered on an effort to demonstrate the benefits of reducing vehicle trips. More than 180 CDPHE "Employees For Clean Air" participated in the 2019 program. Employees used "simple steps" to take at least two fewer car trips each week. Skipping car trips, including those they would have made alone (single-occupancy vehicle trips), eliminated a total of 20,083 vehicle miles in three weeks. That's a significant reduction of ozone-causing emissions across Metro Denver. Results of the CDPHE program were used to design a trip reduction plan that is available to other agencies and businesses in our area, and to increase participation in the campaign's #JustSkip2 Challenge. The idea of #JustSkip2 is to avoid taking two car trips each week to create cleaner air. If you are interested in learning more about conducting a similar program at your organization or in your community, contact David Sabados at dsabados@raqc.org.
If you live in the Denver Front Range community and are looking to develop or enhance existing commuting programs at work, DRCOG's Way to Go Commuter Consultants are a great asset. Find your region and see how they can help your business develop a customized plan here. (hyperlink to https://waytogo.org/about/commuter-consultants).
Watch the Best Of 2022 Highlight Reel