Get Smart
How you affect the air, and it affects you.
Simple Science Behind Ground-Level Ozone
Colorado gets plenty of sun, but that's a bad thing when sunlight "cooks" nitrogen oxides (NOx) & volatile organic compounds (VOC) emissions from industrial, vehicle and household pollutants, forming ground-level ozone.
Nitrogen Oxides are highly reactive and poisonous gases formed by the combustion of fuels. Volatile Organic Compounds are any compound of carbon (except those excluded by EPA or with very little reactivity) that participates in photochemical reactions in the atmosphere.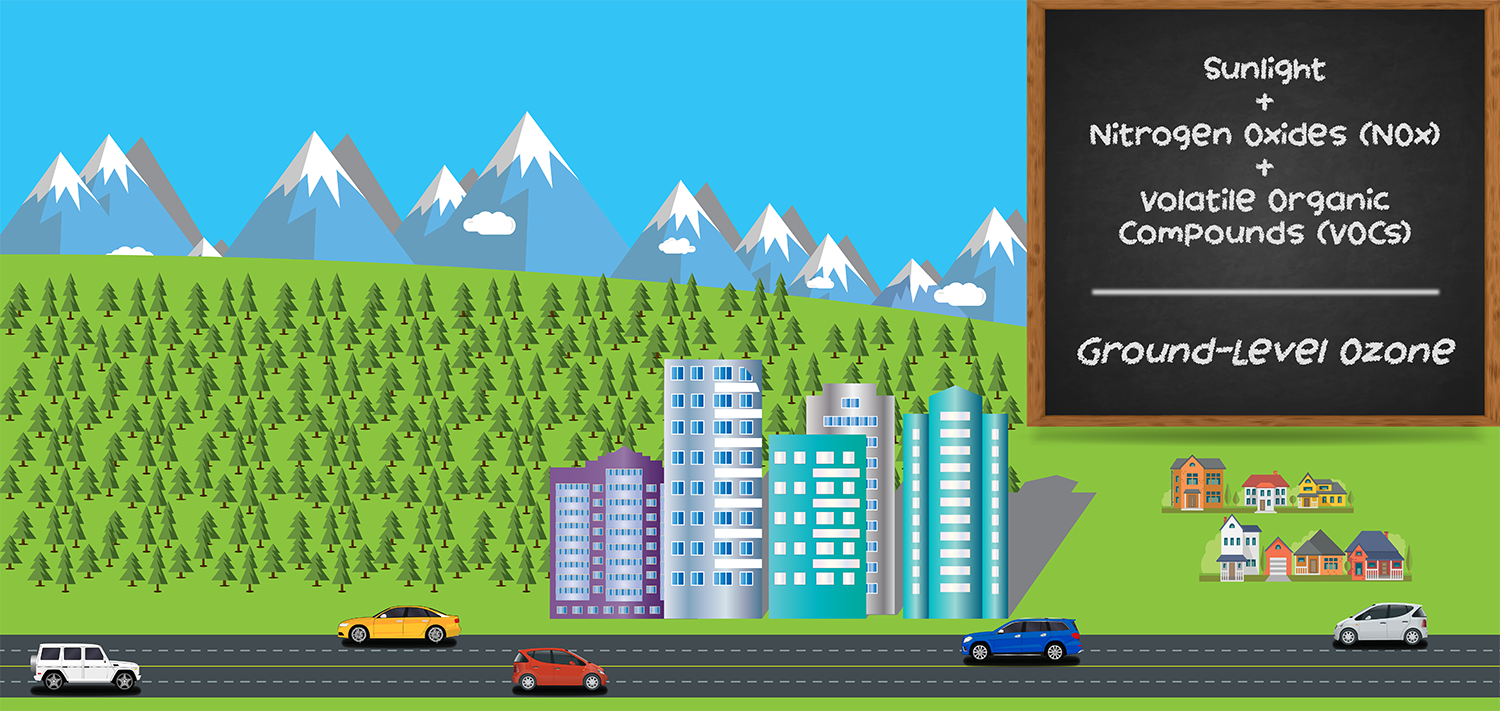 Where Ground-Level Ozone Comes from in Colorado
*Data from the 2020 anthropogenic inventory developed for nine-county Denver Metro/North Front Range ozone nonattainment area's Serious Area Ozone State Implementation Plan.
Why Combining Car Trips Matters
Instead of driving to the store, post office, or to other errands one at a time, combine your car trips. This keeps your engine warm – which means your car is creating less pollution for Colorado's air.
Kids Can Help Colorado's Air
Are you ready to earn your Clean Air Cadet badge?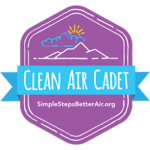 You get to be in charge. Make a fun family adventure, see how many car trips you can combine. Or better yet, skip a car trip and use your bikes with help from MyWaytoGo.
Download our Simple Steps. Better Air. Kids Activity Book in English or Spanish
Download this colorful handout